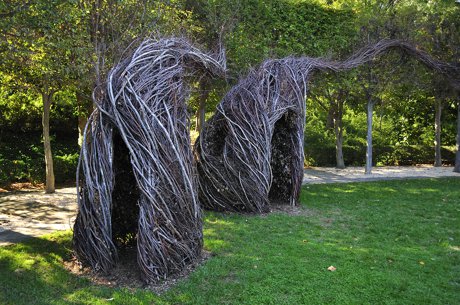 Fairy tales come to life and adventures abound near Sacramento homes at Fairytale Town. Venture through Storybook Park and visit scenes from favorite fables, legends and tales. There are gardens to wander through and areas to play and climb on. The Cheese May Stand alone but with all the kids scrambling on top, it is not lonely. Indeed climbing through the holes of this giant brick of yellow cheese is a favorite place of play for visitors along with the Sherwood Forest playground area. J is for Jasmine and T is for thyme in the ABC garden featuring perennial plants labeled A through Z. A traditional Japanese garden, Urashima Taro offers a place of relaxation, beauty and peace. Coins are often dropped into the wishing well representing dreams and hoping for their magic fruition.
Fictional Animals Come To Life Living On Sacramento Real Estate
Live animals are scattered about the grounds to observe and enjoy. Huff and puff and try to blow the brick house down where the Three Little Pigs live. Other beloved characters such as the Three Billy Goats Gruff and the Three Blind Mice have also created Sacramento homes here at Fairytale Town. Farmer Brown's Barn houses Eeyore, baby chicks and grown chickens, and a friendly miniature cow. Visit Peter Rabbit, Flopsy, Mopsy and Cottontail and watch them hop around. There is so much to do, it's a good idea for families who live in the Sacramento real estate area to consider purchasing an annual membership. With all the charming and rambunctious areas to dream and play on, it's the perfect place to take the children and spend the day. It's easy to plan ahead with the online map of Fairytale Town.